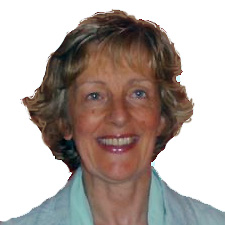 Dr. Catherine Mia Larkin, M.B., C. Ac (Nanjing) China
Catherine Mia trained as a medical practitioner in NUI Galway. While she was specialising to be a Radiologist in Oxford, UK she was attracted to Eastern medicine after a longstanding problem she had with 'cold hands' was cured by acupuncture.
She was fascinated that a disease that Western medicine had no cure for could be eliminated in a few weeks with fine needles! Her curiosity led her to study the subject of Chinese Medicine.
3 years later on finishing her acupuncture training with the British Acupuncture Association and studying Chinese Herbs she travelled to Nanjing, China to study Chinese Medicine for 4 months before returning to Ireland to set up practice as an Acupuncturist approx 20 years ago.
Chinese herbal course in the U.K. for 2 years with Ted Kaptchuk, USA.  http://tedkaptchuk.com/
She worked in the 'Well Woman Centre' in Dublin for several years where she treated menstrual, menopausal and fertility related problems.
She carried out training with the Zita West Fertility Clinic
Cosmetic Acupuncturist training in 2010.
Registered Member of the Acupuncture Council of Ireland:  http://www.tcmci.ie/
Dr. Larkin also works as a Western Medicine practitioner on a part time basis.
As well as practising Acupuncture Catherine has studied other Alternative Health modalities over the past 10 years.
HEARTMATH
This is a discipline that teaches people how to conteract the effects of stress by educating them to operate from a more 'heart centered' place. It involves using a hand held device that is connected to your pulse via the ear or finger. You can see the changes in your heart rhythm on this machine that are brought about by fostering feelings of appreciation in your heart.
Catherine Mia trained with Bruce Cryer, former CEO of HeartMath, CA, USA and became licensed as a 1-1 practitioner of HeartMath in 2011.

AUSTRALIAN BUSH FLOWER ESSENCES
This practice is akin to the Bach Flower Remedies. They work by helping people to overcome negative emotional tendencies that underlie many of the diseases of our modern civilisation.
Dr. Larkin undertook a course with Ian White, the founder if the ABFE in 2000.