Australian Bush Flower Essences work to promote emotional and physical health and well being.
Ian White, who invented the remedies, claims that they work by resolving negative beliefs held in the subconscious mind thus allowing the positive virtues of the higher self, e.g. love, joy, faith, courage etc to come to the fore. Balance is restored and true healing can then occur.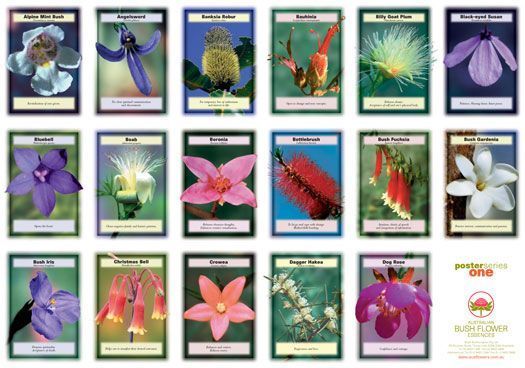 Flower Remedies are not new. The Australian Aboriginals have always used flowers to heal the emotions, as did the ancient Egyptians. There has also been a very long tradition of use of Flower Essences in India.
This healing method was re-discovered in Europe by Dr Edward Bach 60 years ago through the use of English flowering plants.
Ian White is a 5th generation herbalist and was a pioneer in researching the rare healing qualities of many Australian plants.
The history of ABF Essences:

Dr. Larkin often uses the Essences along with her Acupuncture and other practices. Each bottle costs €6.50.
Introduction to the ABF Essences:  http://www.youtube.com/watch?v=90gC6blBRUg
How to use the ABF Essences:  http://www.youtube.com/watch?v=sPSdOD90a2A
For more  information visit – http://ausflowers.com.au/About