HeartMath is the brain child of Doc Childre, an internationally renowned stress expert.
His mission is to help to establish heart based living and global coherence by inspiring people to connect with the intelligence and guidance of their own hearts.
Research carried out at the HeartMath Centre has shown that there is a 'brain' in the heart which sends more messages to the brain than it receives in turn from it. While experiencing feelings of care, appreciation and love we enable our heart to beat more coherently and efficiently. The heart in turn sends neural messages to the brain that promote more efficient physiological functioning of the mind and body.
The American journal of Cardiology had published articles showing that the use of HheartMath benefits patients with hypertension and Congestive Heart failure.
Read more about Heart-Brain coherence here: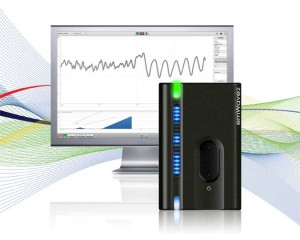 A hand held device, the emWave, connected to our body and to a pc provides personal feedback in stress reduction. While breathing slowly and reliving feelings of care or love we can observe the graph of our heart rhythm changing from a jagged to a smooth coherent pattern.                                               For more information, see heartmath.org.
Catherine Larkin is a licensed one-to-one Practitioner of HeartMath. Different programmes are specifically designed to help 1) reduce stress, 2) attain more coherent performance 3) achieve better health and 4)move ahtletes into the zone in, and outside, of their games.
Listen to Olympian and x6 World Champion Anna Hemmings as she explains what HEARTMATH is and tells of its benefits.             HEARTMATH and SPORT: 
Hear how school children in the USA benefit from learning to use the HEARTMATH technique to help with stress and boost confidence.        It has been taught in schools in Ireland and UK also.
You can down load HeartMath E-book on APPRECIATION here.